WELCOME TO VISIT US HERE!!!
Your professional manufacturer for cake boards & cake drums & cake box.
Melissa, a young mother with her passion for baking and love for her family, has devoted herself into baking packaging industry and set up PACKINWAY 9 years ago.
Started as a manufacturer for cake board and cake box, now PACKINWAY has become a one-stop supplier offering full service and full range of products in baking.
In PACKINWAY, you can have customized baking related products including but not limit to baking moulds, tools, deco-ration, and packaging.
PACKINGWAY aim to provide service and products to who love baking, who devote into in baking industry. Fromthe moment we decide to cooperate, we start to share happiness.
During the passing 2020, we've suffered a lotfrom the epidemic. virus might bring anxiety even depression to us,but also leaving more timeto spend with our family.
In this significant year, PACKINGWAY kept developing baking products and service, and also started to engageinkitchenware and houseware.
We, PACKINGWAY, will continue to bring a happy, easy life style to everyone.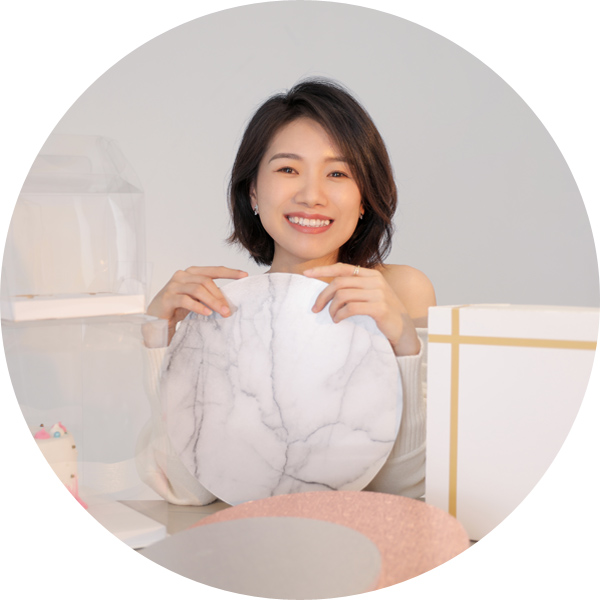 Sunshine Bakery Packaging Co., Ltd.
As a china bakery packaging supplies, we deeply know what customers' requests. We use the best material, design the most attractive artwork and do the best manual work, try to finish an artwork not just a product.
As well-established cooperation business, we have built up a great reputation of giving our customers the personal touch in supplying them with all their cake and bakery needs.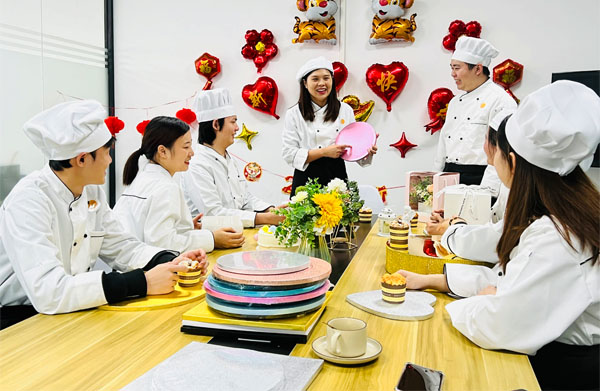 We specialize in all different shapes and sized boards from smaller gateaux boards to the larger heavy duty.
Our office/factory, located in Shenzhen China, offers disposable cake boards, cake circles, cake rounds, cake squares and cake rectangles.
We also manufacture cake box and cupcake box.
More are for you choose from.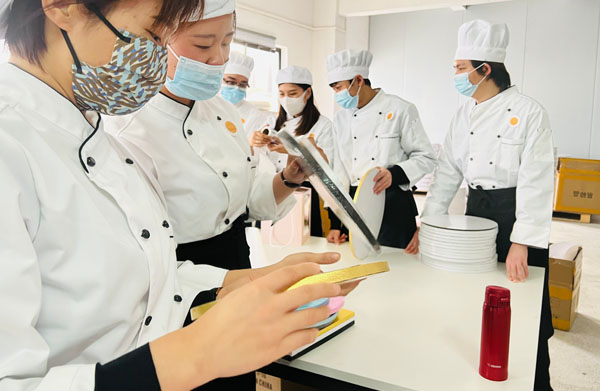 Thanks for choosing sunshine bakery packaging and we look forward to providing you with new and contemporary products.
ODM/OEM is welcomed. Believe us, we will give you our best services.
Rich industry expenence,excellent team,sincere service,high-quality products and fast efficiency will make you satisfied

Professional
Specializing in the production of cake trays and cakeboes,with 7 years of experience

Buainess scale
2.000 square meters, sales office, production and pack-aging workshop, Product range cake board, cakebox, cake drum, One-stop service for bakery packaging.

High Quality
Our products have passed the SGS test report, strictly control every production link, check every product before shipment, to ensure the quality of each product price: we are the direct factory will supply you with high-quality products quote the most competitive prices.

Pirce
We are the direct factory will supply you with high-quality products quote the most competitive prices.

Free Charge of Sample
Any sample we probided free of charge

Fast Delibery Time
High efficiency is our btsiness philosophy
What do you get in sunshine?
At Sunshine Packaging, we will not only provide you with a one-stop product supply chain, but also provide you with quality products and get the biggest discounts.
In the daily holiday, we will also have a lot of promotional activities, not only coupons, discount prices, but also mysterious gifts waiting for you to reveal. We will try our best to help customers save money and get the most profit.
After-sales do not worry, we will solve all your problems, and give you a good solution, of course, I believe we will do better and better, so that you have no worries.
Whether we make a deal or not, I hope we can sit down and have a cup of coffee or tea. There is an old saying in China: be friends before you do business.
Friends are an indispensable part of our life, when you come to China, you will remember your good friend sunshine, we are always by your side, as long as you need any help, we will try our best to help you.
Welcome to our big sunshine family. We are looking forward to becoming good friends.